SBAO und VDCO organisieren gemeinschaftlich online Fortbildunsgabende und präsentieren Vorträge zu Themen aus der Kontaktlinsenoptik und Optometrie. Damit wollen die Vereine ein möglichst abwechslungsreiches Programm für ihre Mitglieder und Branchenangehörige schaffen. Sie laden herzlich zur Teilnahme ein! Die Mitglieder erhalten Fortbildungspunkte der VDCO, SBAO sowie der RAL Gütegemeinschaft Optometrische Leistungen. Mehr über die Abende erfahren Sie über www.sbao.ch und www.vdco.de.
Der nächste gemeinsame Abend ist am 23.02.2021 ab 19:30Uhr mit Hendrik Edelthalhammer Master of Science in Vision Science and Business (Optometry).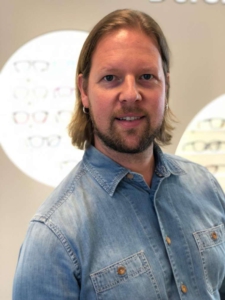 "Zufallsbefunde mit dem OCT – Optometrisches Screening im Augenoptikbetrieb"
Optometrisches Screening als eine Dienstleistung im augenoptischen Alltag gewinnt immer mehr an Bedeutung. Hendrik Edelthalhammer berichtet in seinem praxisbezogenen Vortrag über Zufallsbefunde und stellt Fälle aus seinem Berufsalltag vor, die in einer Screening-Untersuchung entdeckt wurden. Herr Edelthalhammer stellt pathologische Auffälligkeiten vor und zeigt, wann eine Überweisungsrelevanz besteht und in welchem Zeitraum diese erfolgen sollte.