Jubilee Publication and Anniversary Celebration
---
We are proud and happy to announce the 20th anniversary of the M. Sc. Course. 2022 will be a year full of celebrations and special events. Our anniversary publication is already in preparation. A printed version of the pubilcation will appear in early 2022 and also be available for download here.
Apart from that we will have an Anniversary Celebration with many program items, such as the symposium about the future of optometry. The event will take place on November 11th, 2022.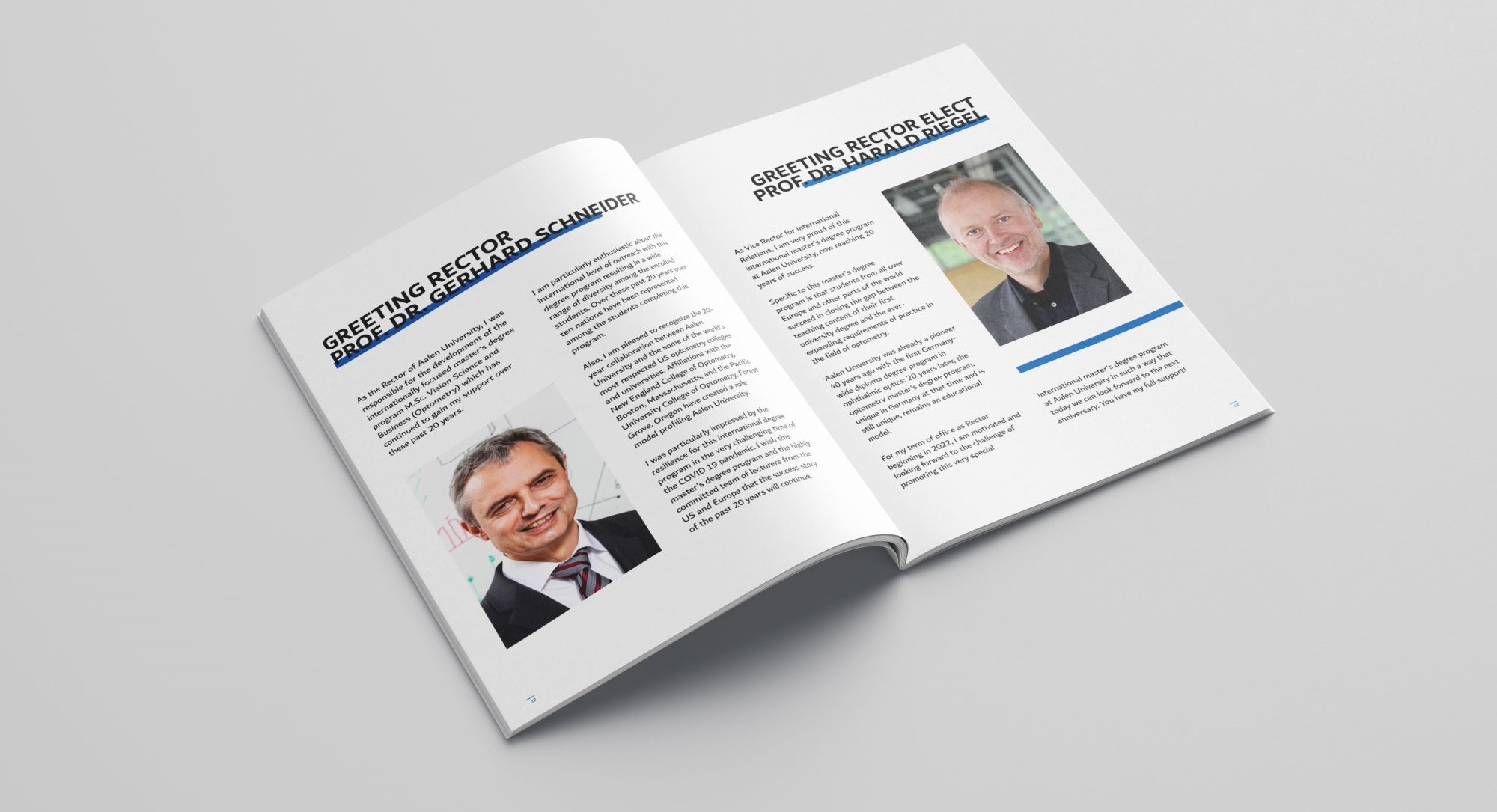 ---
Please help us, to make the Jubilee Publication as perfect as possible.
We're looking forward to celebrate the 20th Anniversary with a very special Jubilee Publication. We look forward to any kind of content, for example:
Images
Stories
Anecdotes
Greetings
and basically anything worth sharing
Please send us your submission for the magazine. We guarantee to present it in the best possible way. Of course you will receive a proof copy before publication. You can share your content with us conveniently via OneDrive-Upload or by email – We will take care of the rest.
Please note the schedule:
10/31/2021

: Submission/editorial deadline
11/14/2021

–

21/11/2021

: Possibility to submit corrections and changes

01/14/2022

: Presentation of the Jubilee Publication at Munich opti fair